Come join us for the 65th Annual Report to State Scout Parade!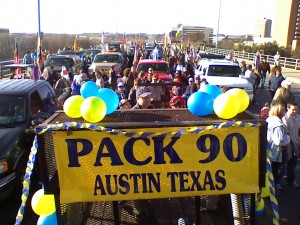 We will be joining Cub Scouts, Boy Scouts, Varsity Scouts, Venturers, Sea Scouts and Explorers from all over Texas in a march up Congress Avenue to the Capitol.
We will have a trailer for the scouts to ride in during the parade and this year scouts can bring a bike or scooter to ride during the parade.  We need as many scouts and Akelas to come join us for the parade and show everyone how proud we are to be part of Pack 90.
Parents are more than welcome to walk in the parade with the scouts, but if you would rather not walk the parade route you can always line up on Congress Ave. and cheer us on.
Date: Saturday, Feb. 1st, 2014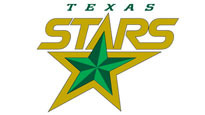 What: A Pack 90 group outing to see a Texas Stars hockey game
When: Saturday December 7 – 7:00 PM game time
Where: 2100 Avenue of the Stars, Cedar Park, TX 78613
Who: Pack 90 Cub Scouts & other members of their families
How Much: $12 per person for game tickets, $5 for parking pass
How do I sign-up: on-line in the Pack 90 store or at the November 21st pack meeting.
We have a limited amount of reserved group seats, so please sign up early if you want to attend.
Wow, the summer seems to be blowing by. I don't know about all of you, but I can't believe it's already the end of July.
I want to remind everyone of our next Pack 90 summertime event – The Summertime BBQ and Swim Party
When: Saturday July 27th
Time: 6:00pm
Where: Balcones Park & Swimming Pool
On the menu: Hot Dogs, Hamburgers & Watermelon.
If you are planning to attend please RSVP to leadership@pack90austin.org asap so we can get a headcount for food. I'll also need a few volunteers to help with setup and cooking, so if you can lend a hand let me know too.
Bring the whole family and come ready to cool off from the summer heat.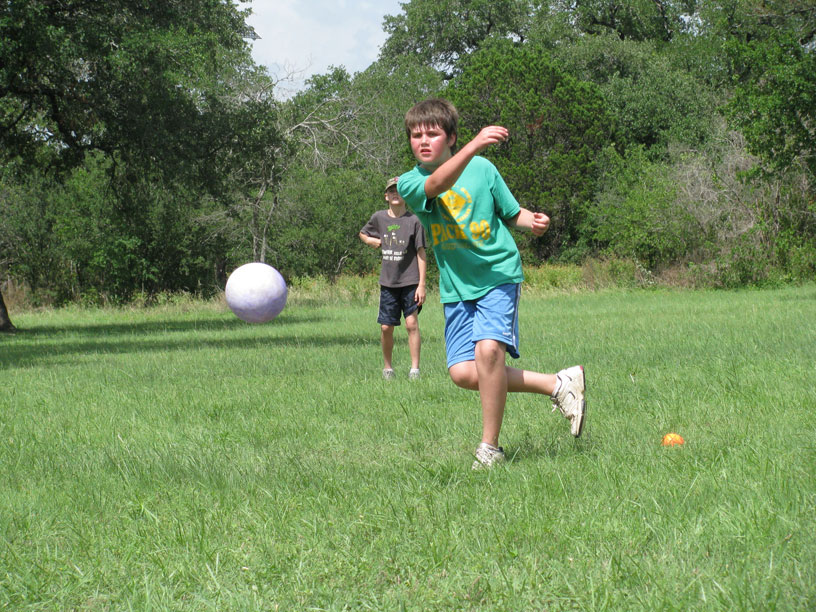 It's the Annual Akela & Son Kickball game this Thursday, 6:30 pm at Summit Elementary.  Meet at the backstop behind the school, if you don't know where it is… ask your kids.
This event helps us meet one of the requirements for our Journey To Excellence award.
I will be out of town this week and still need a couple of volunteers to help run the game.  

I have the balls and bases and just need to give them to someone to take to the game.
We usually bring popsicles for the boys and adults who attend.  Don't worry we will reimburse you  for the cost.
Help the boys and adults have fun.  Feel free to set up the game any way you want.
If you are able to help with this event please let me know asap!  
---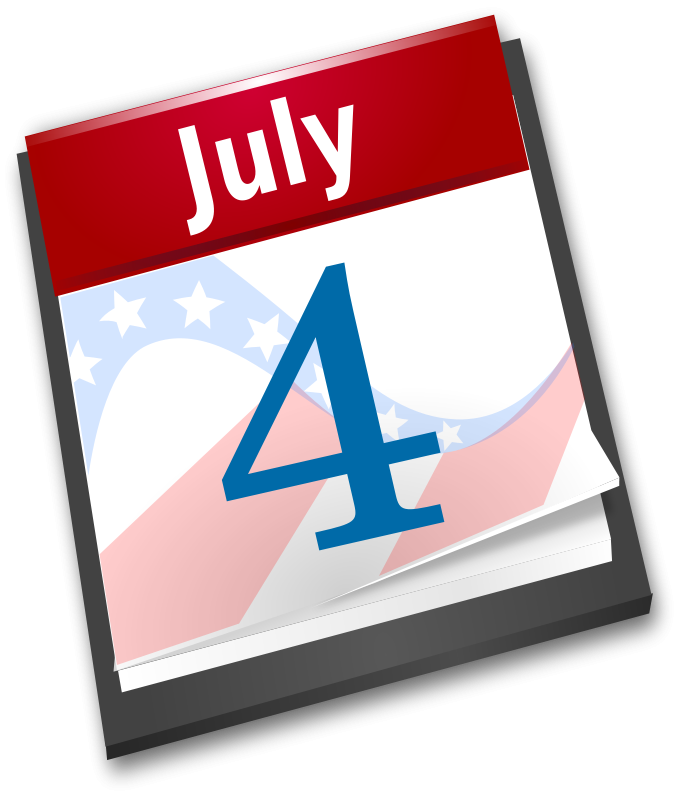 The Milwood July 4th Independence day parade and picnic is only a couple of weeks away.
Please come and join your fellow scouts and represent Pack 90 in the neighborhood parade and then stay for the picnic. Feel free to bring your bike, scooter, or just come and walk with us.
The following information is from the Milwood & Walnut Creek Neighborhood Association concerning the Parade and Picnic.
Gather time 9AM (Milwood Baptist Church)
Parade 9:30AM
Austin Civic Wind Orchestra 10AM
Hamburger/Hot Dog Lunch 10:30 A.M.
Please keep on the look out for more information coming soon.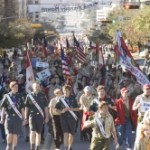 It's time for the 64th Annual Report to State Scout Parade!
We will be joining Cub Scouts, Boy Scouts, Varsity Scouts, Venturers, Sea Scouts and Explorers from all over Texas in a march up Congress Avenue to the Capitol.
We will have a trailer for the scouts to ride in during the parade, but we need your help to have a strong showing.
Parade Line Up Time: 7:30am
Parade Start Time: 9am
Parade Route: Congress Avenue Bridge to State Capitol.
Scouts and Akelas in the parade should be at the Pack 90 float no later than 8:30am.
All scouts are encouraged to wear their full Class A uniform.
Early arrivals will be able to help decorate the trailer.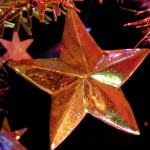 Let's ring in the Christmas Season by sharing our joy for this wonderful time of year with our neighbors at the Colonial House.  The Colonial House is an Alzheimer care facility at the corner of Adelphi & Amherst.
Remember, as far as Christmas carols go it doesn't matter how well you can sing it just matters that you Do Your Best and sing from the heart.
Pack songbooks will be provided.
What: Pack 90 Christmas Carol Sing Along
Where: The Colonial House (3706 Adelphi Lane)
When: Sunday Dec. 9th, 2-3pm
For more information contact Pyhllis Woodley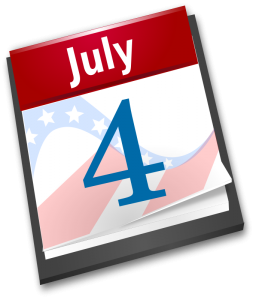 The Milwood and Walnut Crossing Neighborhood Associations are holding their annual Independence Day Parade and Picnic and have invited Pack 90 to participate and show our scout spirit.
When: July 4th
Where: Parade will start at the Milwood Baptist Church parking lot and end at Balcones Park for the picnic.
Gather Time: 9:00am
Gather Location: Milwood Baptist Church parking lot (12217 Cassady Drive)
Parade Start Time: 9:30am
Wear your Scout Uniform and come represent Pack 90.
Bring your decorated bike or scooter (wear your helmet!!!)
The parade ends at Balcones Park with a 4th of July Neighborhood Block Party and BBQ Picnic (Brisket. Chicken, Hot Dogs, Sides and Ice Cold Drinks)
NOTE: We will perform a Pack Service Project to help trash pick up after the Party (around noon).
For more information contact Ed Garana (egarana@gmail.com)
Pack 90 – Join us for a night of baseball and fireworks!
We will be attending the Round Rock Express baseball game on Friday, June 15th. Game time is 7:05.
There will also be a firework show after the game.
Tickets are $14 per person and the entire family is welcome to attend. Pay online now!
Also, parking passes can be pre-purchased for $5.
Respond to Jarrett Nelson (jnelson@tri-env.com / 512-576-9831).
To better insure that we get seated as a group, registration will end Thursday, May 24th at the final Pack meeting.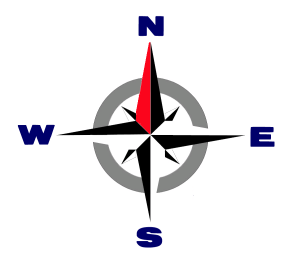 Come join your fellow scouts for our annual Pack Hike.  This year we have the opportunity to visit a private nature preserve that is only open to guided tour groups.

When: May 19th
Time: 11am – 12noon
What:  A 1-hour guided walking tour through the Bright Leaf Nature Preserve.  Bright Leaf is a 200 acre natural preserve within the Austin city limits and is only open for guided tours.
Cost: FREE – but donations are greatly appreciated
Where: Bright Leaf Nature Preserve (Bright Leaf is located in central northwest Austin, just north of Camp Mabry. In between Mopac and 360 and between 2222 and Crestway Drive.)
More Info:http://www.brightleaf.org
Note: Please dress appropriately for a hike, bring a water bottle, no dogs or strollers are allowed.
Coordinator: For questions or more info contact Ed Garana (egarana@gmail.com)
Pack Hike Sign Up Form
Our pack's Gold & Blue celebration will be held on Thursday February 23rd at 6:30pm at First Milwood Baptist Church located at 12217 Cassady, across the street from Summitt.
We will have BBQ,  a magician and the annual father/son cake bake. This year's theme for the bake is "scout camping with Angry Birds."
The event will be free to all scouts and siblings six and under.  Children between the ages of seven and 12 will be asked to pay $3.00 and every attendee 13 and over will pay $6.00 until the 20th and $7.00 thereafter.
Sign up and pay online through Paypal or give pay your Den leader.