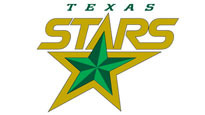 What:
A Pack 90 group outing to see a Texas Stars hockey game
When:
Saturday December 13th - 7:00 PM game time
Where:
2100 Avenue of the Stars, Cedar Park, TX 78613
Who:
Pack 90 Cub Scouts & other members of their families
How Much:
$17 per person for game tickets
How do I Purchase Tickets:
To purchase your tickets, please contact Peter Norosky, Ticket Sales Manager for the Texas Stars by calling (512) 600-5010 or emailing
pnorosky@texasstarshockey.com.
To get seated with the Pack, you must contact Peter before Monday December 8th. Otherwise, any remaining seats in this section will be given to other fans. Do not contact anyone else at the Texas Stars Hockey except Peter to purchase tickets and reference Pack 90. We have a limited amount of reserved group seats, so please sign up early if you want to attend.