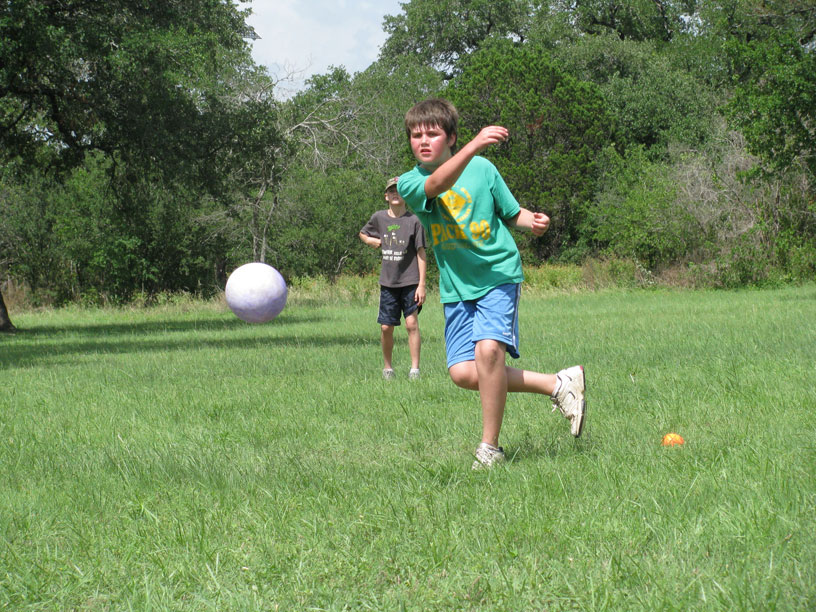 It's the Annual Akela & Son Kickball game this Thursday, 6:30 pm at Summit Elementary.  Meet at the backstop behind the school, if you don't know where it is... ask your kids.
This event helps us meet one of the requirements for our Journey To Excellence award.
What:
5th Annual Akela's & Scouts Kickball Game
When:
This Thursday, July 26th, 6:30 pm till we feel like leaving
Where:
Summit Elementary Field Backstop area
Who:
Cub Scouts and Families of Pack 90. This isn't a game for watching, I expect most Akela's to play too.... Can you say Akelas vs. Scouts????
Why:
Why NOT? It's loads of fun!!!
The PLAN:
  Show up at 6:30pm, organize teams, start play as soon as possible, play till about 7:30ish, have a popsicle or two on the grass! 

Rain Date:
There ain't one! Pray for cool, dry weather!

YOU NEED TO BRING
:  1) a filled water bottle 2) comfortable clothes and CLOSED TOED SHOES FOR EVERYONE! 3) a good attitude and willingness to have fun!!!
Pack 90 will bring:
Water jug with ice water, frozen treats, kickballs and bases