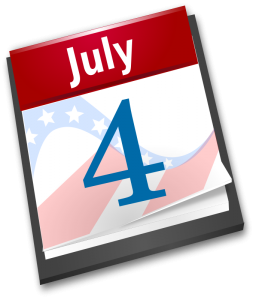 The Milwood and Walnut Crossing Neighborhood Associations are holding their annual Independence Day Parade and Picnic and have invited Pack 90 to participate and show our scout spirit.
When:
July 4th
Where:
Parade will start at the Milwood Baptist Church parking lot and end at Balcones Park for the picnic.
Gather Time:
9:00am
Gather Location:
Milwood Baptist Church parking lot (12217 Cassady Drive)
Parade Start Time:
9:30am Wear your Scout Uniform and come represent Pack 90. Wear your Scout colors and come represent Pack 90. You can walk, bike, or ride your scooter - If you are riding a bike or scooter you need to wear a helmet!!! The parade ends at Balcones Park with a 4th of July Neighborhood Block Party and Picnic (Hamburgers, Hot Dogs, Chips, Cookies and Ice Cold Drinks). The Austin Civic Wind Ensemble will also be holding a free concert during the picnic.
NOTE: We will perform a Pack Service Project and help pick up trash after the picnic (around noon).
For more information contact Ed Garana (
egarana@gmail.com
)