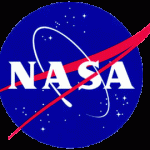 We will be going to NASA on Saturday, February 28, 2014, for a one night sleep over.     This trip is for Bears and Webelos only.
Signup is closed.
When: Saturday February 28, 2015 Time: Check-in at 5pm, Program starts promptly at 6pm (dinner and breakfast on Sunday provided). Where: Space Center Houston / 1601 NASA Parkway/ Houston, TX 77058
Here is a link to NASA's page about the camp-ins:
http://spacecenter.org/education-programs/scout-camp-ins/campin-faq-and-tips/.
The Webelos will complete the essential components of the Scientist Badge as they design a protective spacesuit for a shuttle astronaut, discover the effects of air pressure, and conduct activities involving Bernoulli's Principle and Pascal's law.
The Bears will complete Space Arrow Points as they discover the planets in our Solar System, make a star wheel chart, build and launch a basic rocket, and learn about the constellations in the night sky in our planetarium!!!
We have plenty of slots reserved, but we need to confirm how many scouts are going and pay by 12:00 noon Wednesday January 14. This is a hard deadline, please signup early if you are planning on going.