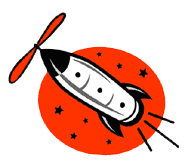 Calling all space pilots! Proceed to your launch pad for immediate blast-off!
This Sunday Pack 90 will be holding our Space Derby for all scouts. All you need to bring is your completed Space Derby rocket and your enthusiasm.
What:
Space Derby
When:
Sunday Nov. 3rd at 2pm
Where:
Summitt cafeteria We still need a few parent helpers at this event. If you can help us make this a successful event please email
leadership@pack90asutin.org
.