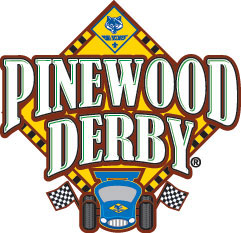 The Annual Pack 90 Pinewood derby is almost here!  If you haven't finished your car, time is running short and no one wants to be left out of this fast, fun, and action packed race. On your mark.... Get set.... Go! Go! Go!
Date
: Saturday January 22, 2011
Location
: Summitt Elementary Cafeteria
Registration
:
Register Online
or on race day in the cafeteria at the following times: Tigers: 8:30 - 8:45, Wolves: 8:45 - 9:00, Bears: 9:00 - 9:15, Webelos: 9:15 - 9:30.
Race Time:
Races will start at 10 AM
Derby Goals
Cub Scout:
To have the most fun possible designing, building & racing his own custom Pinewood Derby Racecar.
Parent:
To spend some "Quality Time" guiding and assisting your Cub Scout in building the car.
Pinewood Derby Rules