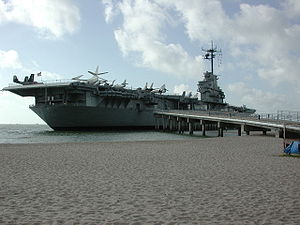 Please come and join your fellow scouts for an overnight on the high seas adventure on the USS Lexington.
The overnight stay includes tours of the ship, dinner, breakfast, a movie in the MEGA Theater, bunking in original crew quarters, and an unforgettable flag ceremony.
Deadline to Sign-up is December 10, 2022. (Though we can always try and add closer to the date but spots might fill.
What: USS Lexington Ship Trip
When: February 11, 2023
Time: TBD (between 12noon to 2pm) everyone must arrive at the same time
Where: The USS Lexington rests in Corpus Christi Bay, just across the ship channel from downtown Corpus Christi. 2914 N. Shoreline Blvd. Corpus Christi, Texas 78402 (approx. 3 hours and 27 minutes) Map and Directions
Cost: $75 per camper (This entire fee goes to the USS Lexington Admin). This cost includes a ticket to the museum the next day.
>Participants must be at least 5 years of age.
>Sleeping Quarters are arranged by Gender. There will be NO exceptions. So Dads should come with Boys and Moms should come with Girls.
>Camping slots are limited so RSVP soon.


What To Bring: Each person must bring a pillow, sleeping bag, toiletries, towel and flashlight. Insect repellant is advisable. Campers are expected to carry sleeping bags and other gear on board (might have to carry up and down stairs/ladders to sleeping area). Lockers are available in berthing compartments. Each camper should bring a lock to secure his or her valuables and personal belongings Cameras, video cameras and cell phones are allowed; however, There are a few electrical outlets in berthing areas and more are available in the lounge and gameroom. No carry-on food or drink of any kind will be allowed onboard. All campers are assigned specific berthing compartments and must respect the privacy of other campers. Restroom facilities (heads) include showers. Most berthing compartments are climate controlled; however, when all such areas have been filled, campers may be assigned areas having ventilation only. Groups will be required to share berthing areas to accommodate males and females separately. Male and female berthing areas are separate. Parents if you are visiting with opposite sex children you will need to pack separate bags. In addition, LEX can hold more than one group at a time and groups may participate in activities together.Additional Information
Completed Medical Forms (Part A & B) & Youth Protection Training are needed before attending the event. Contact: 512-636-9176 with any questions regarding this trip
*After you complete the form below, we will email you a link with payment and medical forms needed.