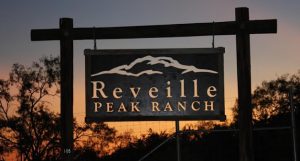 It's just about time for our annual Father & Son campout. This is an excellent opportunity to spend quality time with your scout, enjoy the great outdoors, and join in the fellowship of the pack.
---
When:  November 4, 2:00 pm
Cost: $18 per person, free for scouts that earned free campouts from popcorn sales - Signups Closed.
Please sign up by end of day Wednesday, November 1, 2017


Reveille Peak Ranch features great views and hiking trails. We will send out more details along with a schedule as we get closer to campout.
Campout Notes
All campers must have a completed medical form (Parts A & B only) before they will be allowed on the campout. Please email your completed forms to Gregory Stewart.
All adults (18yrs old and older) attending the campout must take Youth Protection Training or have proof of current Youth Protection Training. Once you have taken the training either email or print your certificate to Gregory Stewart. The Youth Protection Training should only take about 25 minutes to complete.
If you completed these forms for the Family Campout recently, you do not have to fill them out again. We only need these forms from folks who did not attend the Family Campout.
Leave your electronics at home! Scouts and youth guests are not permitted to bring electronics on camping trips. Adults, please be mindful of your use of electronics, these campouts are for youth and adults to interact with one another and share in the camaraderie of others.
We practice "green dining" so please bring your own cup, plate, bowl, and utensils
cub scout camping checklist
Required medical form
Link to required youth protection training