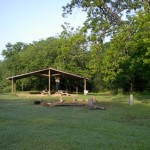 It's time for the Spring 2012 Family Campout!  Come join your fellow scouts for the first campout of 2012 - they'll be plenty of fun and fellowship for everyone.
When:
March 3-4 (check-in starts at 2pm)
Where:
San Marcos River Retreat
Cost:
$12 per person (5 and under are free)
Signup and pay online now through Paypal
or signup and pay your Den Leader.
Who Can Go:
 Scouts of all ranks accompanied by a parent or designated guardian and their families.
Activities:
Fishing, Campfire skits (and so far, Hays County has lifted its burn ban, so we might have a real fire this time),  River cleanup project if we can swing it
Coordinator:
 Alan Hutchinson
Other Helpful links:
Spring 2012 Family Campout Flyer
(pdf),
San Marcos River Retreat Website