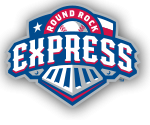 What:
Round Rock Express Scout Night vs. Oklahoma City RedHawks
When:
Friday, July 24 @ 7:05 PM
Where:
Dell Diamond - 3400 East Palm Valley Boulevard, Round Rock, TX
Who:
Pack 90 Cub Scouts & other members of their families
How much:
$10.83 per person for game tickets
Arrive early at 6 PM to join the Scout Parade on the field at 6:10 pm (meet underneath the scoreboard @ 6:00 pm) Enjoy a night of baseball with Pack 90 and the Round Rock Express! If you'd like to join us, please
sign up at the Pack Store
. Reserve tickets are only $10.83 per person! Sign-up deadline is Friday, July 17.