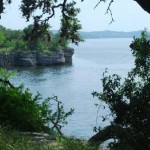 ATTENTION MOMS OF PACK 90!
The Mother/Son camp out is just around the corner! We will be camping at Pace Bend Park, both Friday & Saturday nights May 3-5! Come for one night or come for two, whatever works for your schedule!
Mother/Son Campout
WHEN:
May 3-5, 2013
WHERE:
Pace Bend Park
Cost:
$13 for 1 night or $17 for 2 nights.  
Signup through the Pack Store
or contact
Phyllis Woodley
Additional Info: Pace Bend on May 3 - 5. Each site allows 2 cars, 3 tents and 8 occupants per site, according to my phone call. However, the fee structure applies *per vehicle* at $20 per vehicle per night (https://parks.traviscountytx.gov/about/park-fees). We might want to coordinate car pooling to minimize costs.
(Take your "Safety Afloat" training (only about 30 minutes online) so that we have as many trained adults as possible for our swim area! http://www.scouting.org 🙂
"Do you need any help?" you may ask.... YES!!
We need help planning meals, shopping for the food, planning activities ... etc. Come to the planning meeting THIS SUNDAY April 21st at 7pm at SILVER GRILL CAFE on Parmer Ln. (Really, we are going to need a head count for the food purchases!)