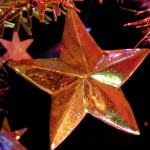 Let's ring in the Christmas Season by sharing our joy for this wonderful time of year with our neighbors at the Colonial House.  The Colonial House is an Alzheimer care facility at the corner of Adelphi & Amherst.
Remember, as far as Christmas carols go it doesn't matter how well you can sing it just matters that you Do Your Best and sing from the heart.
Pack songbooks will be provided.
What: Pack 90 Christmas Carol Sing Along
Where: The Colonial House (3706 Adelphi Lane)
When: Sunday Dec. 9th, 2-3pm
For more information contact Pyhllis Woodley